British holidaymakers will be able to travel freely around Europe from July, without the need to quarantine on their return, under a new plan being devised by Downing Street. The quarantine policy, which requires all arrivals, including returning Britons, to self isolate for 14 days on arriving into the UK comes into force today. The quarantine has come under considerable scrutiny. However, government insiders say that Boris Johnson wants the travel ban eased as soon as possible. A report for The Sun quotes one senior government figure as saying: "Designing international travel corridors is very complex, not least because they are a cross-Whitehall problem.
"The aim is to have the first ones in place by mid-July, and one with the EU will be the first."
As it stands, the Foreign Office warns against all but essential international travel. However, there are hopes this could be overturned within the coming days. On the FCO's website, the travel ban advice was yesterday amended to say: "This advice is being kept under constant review."
What are the quarantine rules?
Here's the lowdown on the quarantine rules:
Isolate for 14 days on arrival: Travellers arriving in the UK will now be required to self-isolate for 14 days under Government measures to guard against a second wave of coronavirus. This includes British residents returning to the UK.
Fill in a form on arrival: All passengers – bar a handful of exemptions – will have to fill out an online locator form giving their contact and travel details, as well as the address of where they will isolate. Failure to complete the locator form will be punishable by a £100 fixed penalty notice.
A £1,000 fine for rule-breakers: People who fail to comply could be fined £1,000 in England, and police will be allowed to use "reasonable force" to make sure they follow the rules.
Random checks: Border Force officers will carry out checks on arrivals and may refuse entry to a non-resident foreign national who refuses to comply with the regulations.
EU travel by July?
Today's statement from a government insider regarding a possible EU-wide travel agreement by mid-July offers a glimmer of hope that we could still go on holiday this summer. In recent weeks, there has been much speculation about which countries the UK could strike an "air bridge" agreement with, after the Prime Minister announced the 14-day quarantine measure in early May. Shortly after the quarantine was announced, the UK and French governments hinted at a bilateral travel agreement. However, the EU Commission ruled this would break the rules of the Schengen free travel area, and the cross-Channel 'air bridge' was promptly scrapped.
There have since been suggestions that a UK/Portugal air bridge is under discussion. The country's foreign minister, Augusto Santos Silva, said a travel quarantine was "an enemy of tourism" and said Portugal would not be imposing any kind of quarantine on holidaymakers arriving in his country. Other countries, including Greece and Turkey, are thought to be in discussions with the UK government over a potential travel agreemen
Thinking about booking a holiday?
British holidaymakers are receiving mixed messages.  On the one hand, airlines like easyJet are returning to the skies and countries like Italy are reopening their borders to British tourists. On the other, the FCO warns against all but essential travel, and the UK government has today introduced a 14-day quarantine on arrivals.
500 travel and hospitality firms attempt to stop restrictions
Some of the UK's biggest travel and hospitality firms have joined airlines in a legal case aimed at reversing the UK's 14-day quarantine policy. Boris Johnson's quarantine policy is set to be decided in court with more than 500 travel and hospitality businesses expected on Monday to join a legal bid by airlines to reverse the restrictions. A new group called Quash Quarantine, which includes major names such as hotelier Sir Rocco Forte, will announce how it plans to stop the policy in its tracks, with options including backing a judicial review or seeking its own injunction.
They claim the quarantine rule — which comes into force on Monday — is driven by politics rather than science, with one senior figure accusing the Prime Minister's chief adviser Dominic Cummings of pursuing it as a "tactic" in Brexit negotiations.
US orders closure of Marriott Cuba
Marriott has been ordered by the US government to close its sole hotel in Cuba as Donald Trump continues to ramp up sanctions against the Caribbean island nation, reports Tom Mulvihill. The hotel chain had previously received permission to open the Four Points Sheraton hotel in Havana from the Barack Obama administration in 2016, but the agreement has been terminated by the US Treasury Department.
Plans to open other hotels in Cuba have also had to be abandoned.
A spokeswoman for the American hotel group told AFP: "Marriott continues to believe that Cuba is a destination that travelers, including Americans, want to visit. Marriott looks forward to reopening in Cuba if and when the US government gives us permission to do business there again."
Carnival cruise line could delay restart over health and safety concerns
The head of cruise giant Carnival has played down hopes of a proposed August 1 restart of sailing for the world's largest cruise line, describing the fallout from Covid-19 as "devastating".
Speaking exclusively to The Telegraph, president and chief executive Arnold Donald said that despite reports they had definitively "pronounced a resumption of cruise" at the start of August, they would only sail when "it will be no greater risk, or even lower risk, then other forms of social gathering."
The Pig announces reopening dates for all its UK hotels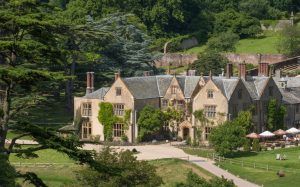 One of Britain's best boutique hotels, The Pig, has announced that it is making plans to reopen its litter of hotels on July 4, the earliest possible date for hospitality establishments to open according to the government's phased plan out of lockdown.